Teen Help Program Closes for Alleged Abuse and Torture of Students
Midwest Academy: Ex-students say they were tortured – NY Post – program is shut-down
Make no mistake, when parents reach their wit's end with their at-risk teen they can be vulnerable and believe just about anything when they are searching for help.
I was there once.
My story or should I say nightmare, seems to be repeating itself with the headlines coming out of Iowa — with the alleged WWASPS affiliated program Midwest Academy.
According the the latest news report;
Midwest Academy Is Accused of Locking Students in Tiny Isolation Boxes for Days or More

##News Alerts: Midwest Academy Founder Confirmed WWASPS 4/16/16 (This is important since many of their sales representatives, as well as the program itself, allegedly will tell parents they weren't WWASPS – as do other of their affiliated programs do.
This is not any different than we heard from students a decade earlier in their many other programs that are now closed. My daughter included – who noted that she was in a box for up to 17-hours a day.
It's sad that we are now years later and this type of abuse is still existing.
This is exactly why I created my organization to help educate parents about the big business of the teen help industry.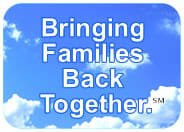 It's not about frightening you, as I firmly believe that parents need options.  Keep in mind, I was in your shoes once. There are many excellent programs and schools in our country, however it's about learning how to sort the good from the not so good.
Visit www.helpyourteens.com and you will find advice and questions to ask schools and programs before making your major decision.